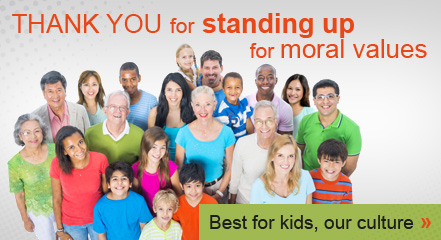 I want to thank you if you've donated to SaveCalifornia.com in late November or December. If this is you, you have a good heart and good virtues – and you showed it this last month with your generous gift to SaveCalifornia.com. Truly, you are empowering our statewide California ministry to children and families. I'm very grateful for you!
Now that you and I have arrived in 2017, I sincerely wish you a Courageous and Faith-filled New Year. Because we all need courage and faith to overcome fear. Paralyzing and depressing fear is overcome by real faith in Jesus Christ, real hope for the future, real love for others, and real courage to stand for what's true!
Together, we're fighting the good fight of faith! May God bless you as you obey Him this New Year. Thank you for your active friendship with SaveCalifornia.com!
Therefore if there is any consolation in Christ, if any comfort of love, if any fellowship of the Spirit, if any affection and mercy, fulfill my joy by being like-minded, having the same love, being of done accord, of one mind. Let nothing be done through selfish ambition or conceit, but in lowliness of mind let each esteem others better than himself. Let each of you look out not only for his own interests, but also for the interests of others.
Philippians 2:1-4